Free Icon Design Guide
Everything you need to know about icon design to get started
---
Want to create your first icon set, but have no idea where to start? Or maybe you just want to earn some money on the side by selling stock icons? Or do you shoot for the stars and plan to kickstart your career as an icon designer specializing in custom icons? None of this is possible if you don't know the basics. To help you out, I've created this icon design guide that will answer all the questions you might have.
Sign up to get it straight to your inbox:
---
The book is divided into three chapters
Each chapter providing you with lots of valuable information about icon design, enriching your knowledge, and giving the helpful insights on how to create icons with ease.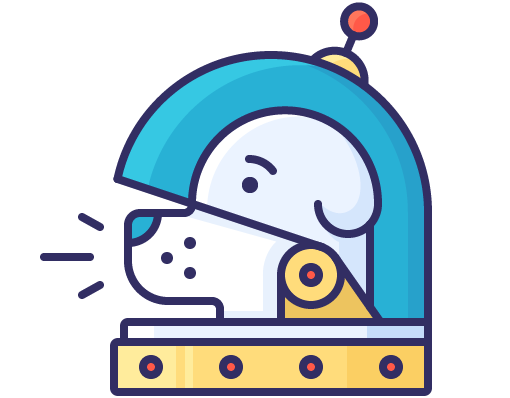 ---
Chapter 1:
The history of Icon Design
and its purpose
Would you agree that to create awesome icons you first need to know where iconography is coming from? You will be introduced to the brief history of icon design, read about the importance of icon design in the modern world, and find out how it can become even more so in the future!
This Chapter Includes:
What are Icons?
Icon History
Why Icons matters?
---
---
---
Chapter 2:
Basic knowledge base about icon design.
You can't move any further if you haven't mastered the icon design fundamentals. This chapter will guide you through every technical detail you need to know before setting out to create your own icons.
Learn about the types of icons, the variety of styles, differences in sizes, find out about the usage of grids and the cohesiveness of icon sets.
This Chapter Includes:
Understanding the types of icons
Knowing icon styles
Icon sizes and proportions
Usage of grids
Creating cohesive icons
---
Chapter 3:
Every bit of information you'll need to make your first icon set
Wondering where to start? This chapter will answer all your questions!
It is covering everything from choosing the right theme to finishing your very first icon set. The topics in this chapter include but are not limited to: Selecting the best icon ideas, finding proper metaphors and deciding what style to use; skething, choosing the right grid size, discovering the simplest form of the icon, picking colors, and many more!
The ultimate goal is to make sure you will be able to create your very own killer icon set after reading this guide.
---
This chapter's key blocks:
How to choose the right theme
Which icons to draw
How to find the best metaphor
The importance of sketching
How to know what style to use
The ideal grid size
Which software you should be using
How to come up with the simplest icon form
The perfect aligning of all the elements in your icons
Choosing perfect colors and coloring techniques
Being unique
Final touches to complete your icon set
Start Creating Awesome Icons!
No more wondering "Where to start?"! This ebook will answer all possible questions about icon design. And you will start creating intimidatingly good looking icons! Sign up to get it straight to your inbox!